Alumni and Friends Golf Tournament - 3 Person Best Ball
September 8, 2018 at 10 AM shot gun start
St. Mary's School held their 27th Annual Alumni & Friends Golf Tournament on September 9, 2017, at the Sleepy Eye Golf Club. Twenty-eight teams participated!
Congrats to our winners of the Alumni and Friends Golf Tournament
Winners: Judd Walter, Bryan Weiss and Blair Folkens (not pictured)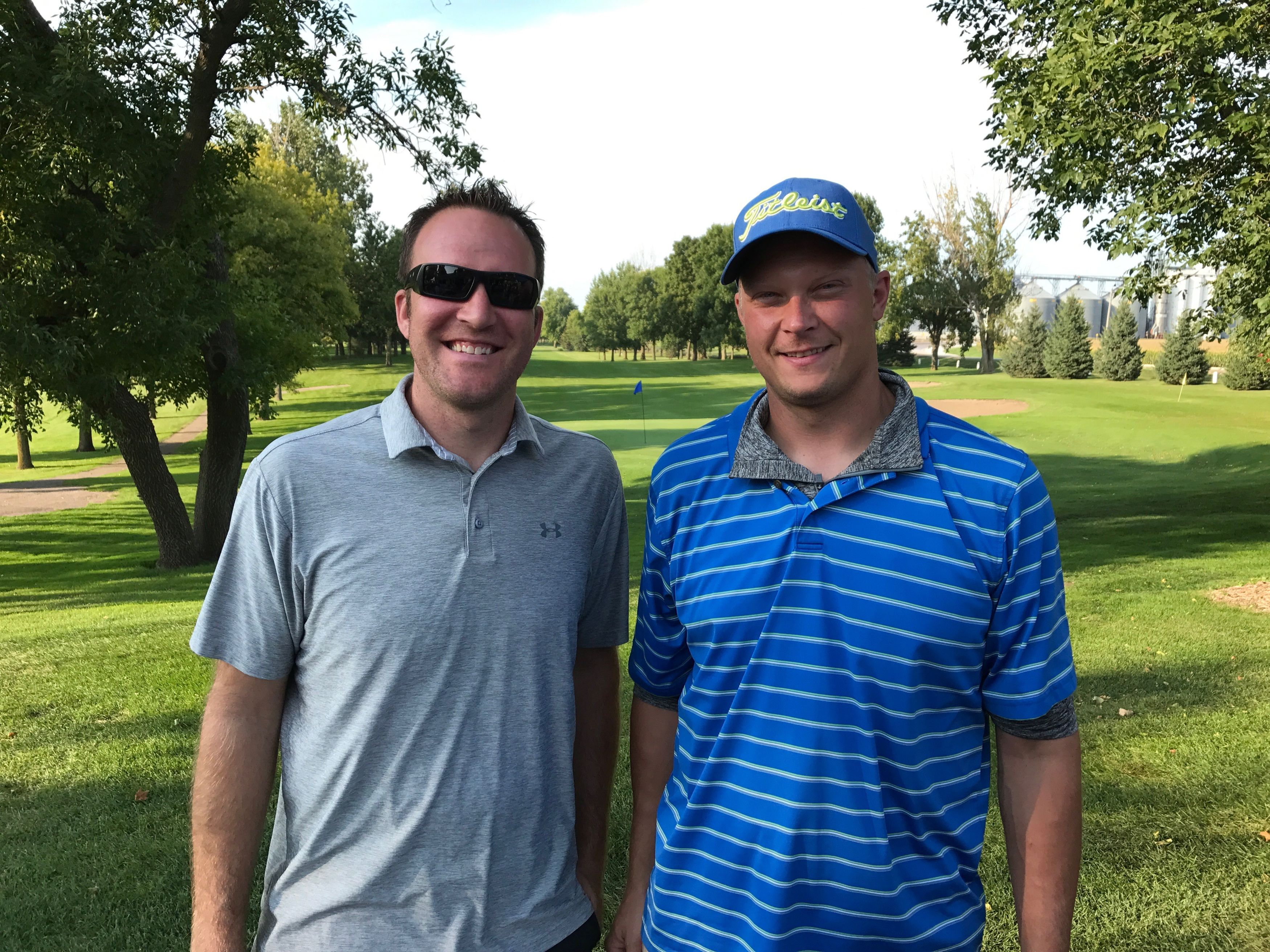 Flight 2: 1st place; Dave Riebel, Dave Helget, Larry Pelzel
Flight 2: 2nd place; Mark Tauer, Pat Bohnen, Bill Walter
Longest Drive Men-Tony Gazich
Longest Drive Women-Sam Armbruster
Closest to the pin Men-Bryan Weiss
Closest to the pin Women-Jill Weiss
Longest putt Men-Judd Walter
Longest putt Women-Jill Weiss
Thank you to these businesses for sponsoring our tournament: Arneson Distribution Co., Mathiowetz Construction Co., Miller Sellner Implement, Schwartz Farms, Chuck Spaeth Ford, First Security Agency, SouthPoint Financial Credit Union, Kibble Equipment, M R Paving & Excavating, Inc., Schmid Financial, Americana Bank and Schweiss Meats. We truly appreciate it!