CONGRATULATIONS TO OUR 2020 HALL OF FAME INDUCTEES
DISTINGUISHED SERVICE AWARD: Verna (Haala '48) Wendinger, Rosella Windschitl, and Dorothy Haala
DISTINGUISHED ATHLETIC AWARD: Leo Braun ('59) and Steve Seifert ('80)
Due to the pandemic, our Night of Knights dinner was not held, however our inductees received their award at the end of Mass on November 21, 2020, at St. Mary's Church. We look forward to honoring them at our banquet this year - date to be determined soon.

To view the Mass presenting our inductees with their award, click here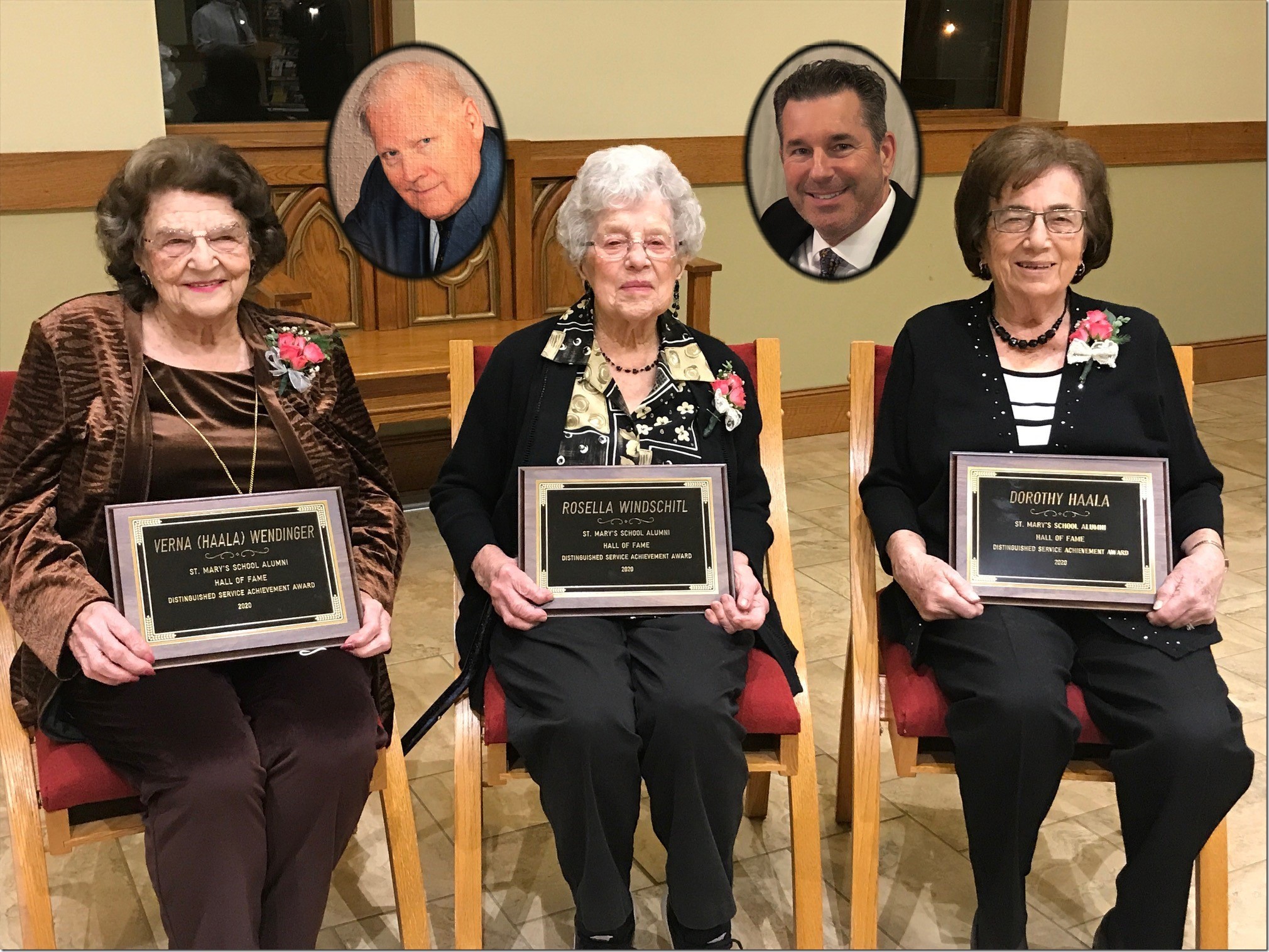 **ARTS will be added to our Hall of Fame Awards presentation. We encourage you to nominate someone for St. Mary's Hall of Fame for future consideration.
Please click here to nominate someone: Nomination Forms.
Send to Bruce Woitas (mr.woitas@sesmschool.com).
About our Inductees/programs
2020